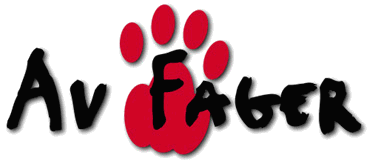 Ulrike Wahl & Martin Kristensen
Snogegårdsvej 129
DK-2860 Søborg
Denmark
Tel. +45 444 72 777
Email avfager@skovkat.dk
We have been breeding Forest Cats together under the name "Av Fager" since 1986 and our primary breeding goal is to breed big and typical cats - who have personality and who have a powerful, typical Norwegian Forest Cat look.
Our cattery is known throughout Europe as a very exclusive cattery - with breeding cats as well as kittens of absolute top-quality within the breed. We are the only cattery in Europe who have had 3 FIFe World Winners among their breeding cats - an achievement who speaks for itself.
We are known for the unique personality and temperament of our cats, who adapt well to both quiet and to more active environments and families with children.
We breed all colors and tabby-variants (with or without white) that we believe to be original and that we also find in the household pet of Scandinavia today. That means we do not breed the ticked tabby, all the silver variants, and the so-called new colors (cinnamon, fawn, chocolate and lilac). One of our specialties is the all-white Forest Cats - the so-called "Snowcats".
Ulrike is a FIFe International Judge in Category I and II (Long- and Semi-Longhair). Until 2005 we lived in the southern part of Germany. However, we now live in Denmark, just 10 km north of Copenhagen city centre.
You are here: »
Home
»
About us