Exporting kittens to other countries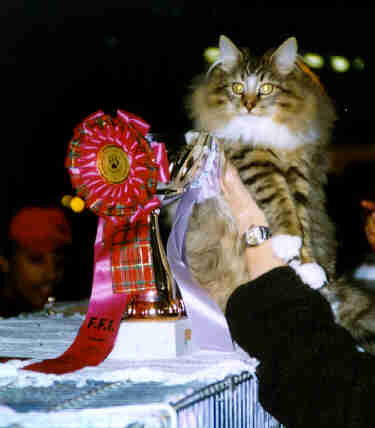 During the many years, we have breed Forest Cats we have exported quite a lot of kittens to other countries. We have exported show and breeders quality kittens to experienced breeders and new breeders wanting to start a cattery. We have also exported pet kittens to people that just wanted a special cat.
Therefore, we have acquired great knowledge about the standard in different parts of the world and in different cat organizations.
We have also taken great interest in the show results of the cats we have exported and have therefore learned a lot about how the breeders and judges interpret the standard around the world.
We have sent kittens to: Iceland, Norway, Sweden, Finland, Great Britain, USA, Mexico, Holland, Belgium, France, Germany, Spain, Portugal, Italy, Slovenia, Poland, Japan, Austria, Switzerland, Czech Republic and Malaysia.
You are here: »
Home
»
General Information
»
Exporting kittens to other countries